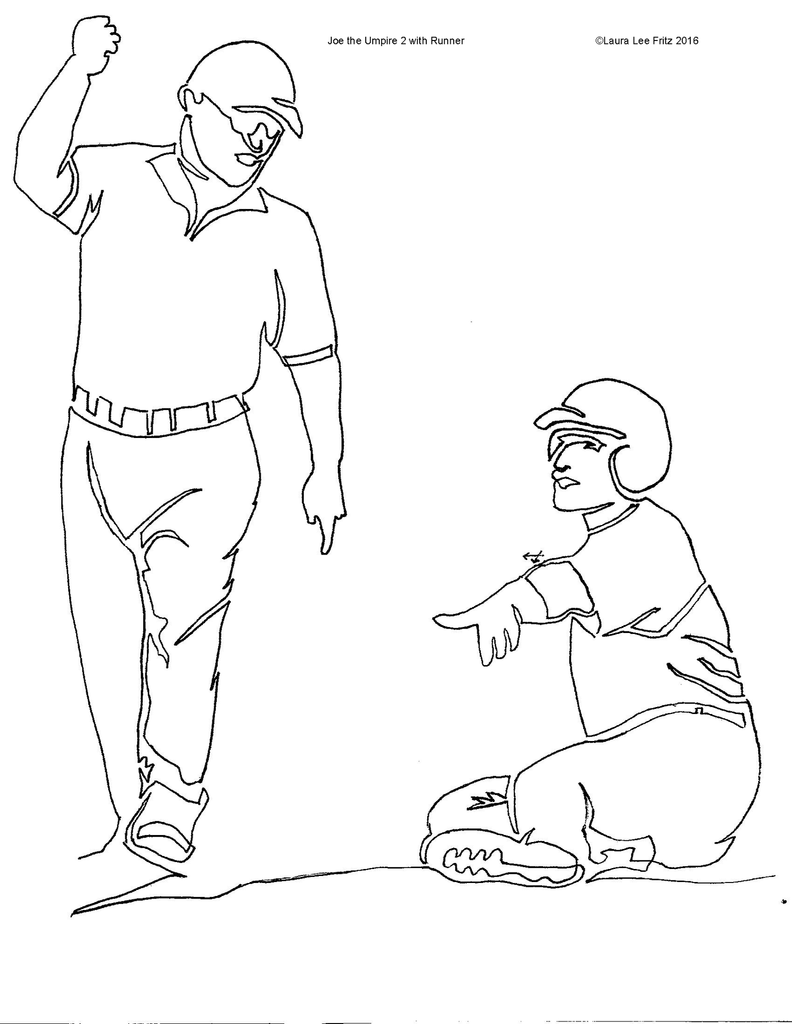 Baseball Joe the Umpire 2 with Runner pdf
---
This umpire quilting pattern includes the a baseball batter sliding into base. The runner's prospects don't "look good" from here, based on the backtalk from the base-runner.
PDF only so far, digital version will be expedited by request, meaning if you buy it, tell me you need the stitch files, and i'll spend the days to draw it digitally.   I'll get around to it one of these days anyway, if you prefer to wait.  
The pdf pattern is a digital download file meaning it will be downloaded to your computer, and then you print it.  From there you may enlarge or reduce the size as you need, for the quilting you will do.  
One great way to quilt Baseball Joe the Umpire 2 with Runner, is to print onto Sticky FabriSolvy (Amazon sells it, one day I will too), peel off the backing paper, stick it onto your fabric and stitch along the lines, slow and easy.  Then wash it all away, only the stitches remain.  If you cannot wash the quilt after quilting, use regular Solvy or Dissolve, but to use it you need to trace with a fine Sharpie or Pigma pen, pin the Solvy or Dissolve to the quilt, stitch over the lines, then pick away the Solvy or Dissolve.  Any little bits that remain after picking it away, will dissolve in a little drop of water.  Don't try to dissolve the whole pattern material with just a drop or mist of water, it really needs a whole wash. or it will simply appear to laminate itself to the fabric surface, not smart looking.
---
Share this Product
---
More from this collection