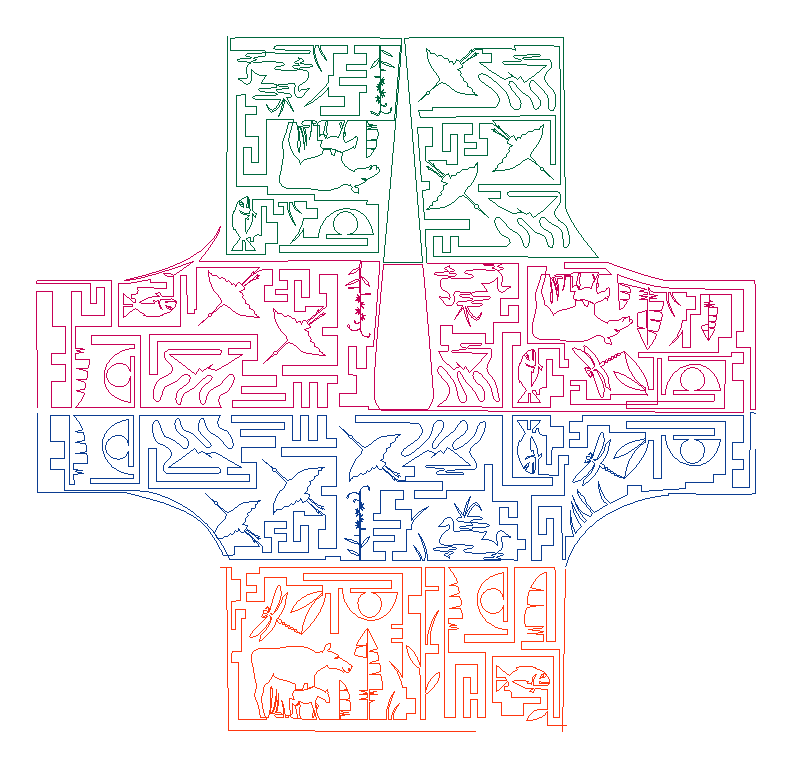 ---
Here is an incredible jacket, Alaska Heiroglyph Jacket.  
Here you get the outline filled with four rows of patterning, none higher than 17". Dragonflies, moose, sandhill cranes in flight, aurora borealis, mountains, fireweed.
Quilt the jacket on a wholecloth single layer of a fabric with "body", my favorite is either the old Sandcastles (not made anymore, but you may have it in your stash), or Hemp Summercloth from www.dharmatrading.com. Quilt it on a wholecloth with or without batting (Hobbs natural cotton drapes well, Hobbs Wool gives contour if your fabric drapes heavily, otherwise it adds too much body), or quilt it on a patchwork if you don't add too much confusion in the fabrics to see the quilting.
Wear this proudly, make it for your friends, family, make as many times as you like, but I do not license the right to sell it at craft/art shows or on your website as a finished jacket, as I do that myself.
---
Share this Product
---
More from this collection